With STERATRANS

across Europe!

When we started to build up our truck traffic system over 35 years ago, we were looking for a vision fulfilled. We wanted to gradually be present in every country in Europe to be able to offer our customers a reliable and safety-based service in cooperation with competent local partners. We have also largely succeeded in doing this. There are still a few spots left on the European map, but we are working on it, promise!

Together with Switzerland, Ireland and Northern Ireland were our first destination countries, followed by the Netherlands, Belgium and Luxemburg.

When someone services group transports to Switzerland, adding Austria and Italy to the boards is a must, which we did very soon.

Even back then, we had focused our transports to these countries almost exclusively on combined transport, which was still more than ever the right decision in terms of environmental compatibility and economic efficiency. As we always travelled through Great Britain on our way to Ireland, it was logistically logical to head for this country at some point.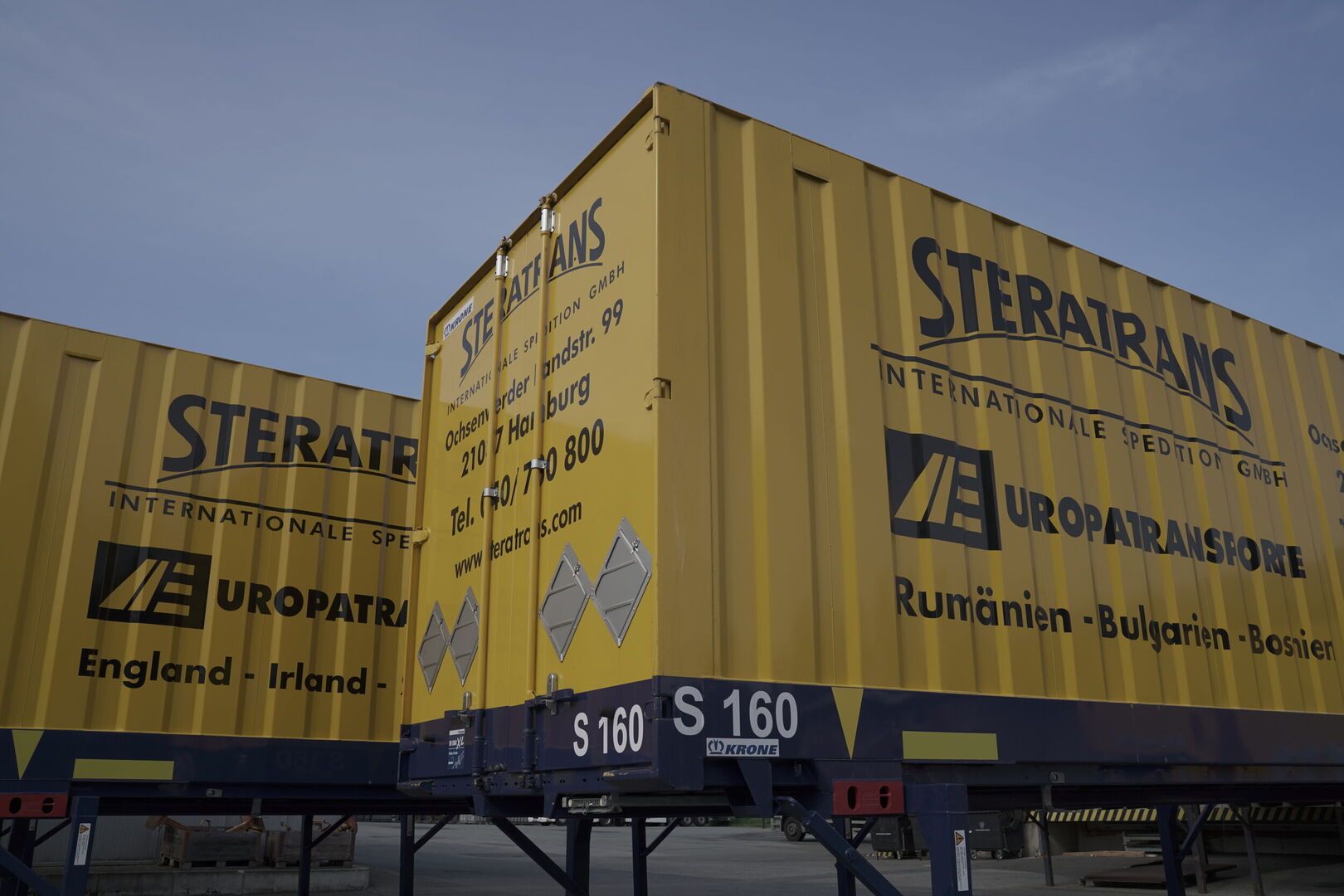 In 1989, when the Iron Curtain rose, we immediately started a lorry service from Hamburg to former Czechoslovakia via Prague with connections to all parts of the country. We then consistently developed the Eastern European region logistically. Poland, Ukraine and Hungary were our next destinations. But for the time being, we drifted a little off the route and drove regularly to Romania via Bucharest. Even today we are still good in the race there with 1 to 2 departures a week. If you have Romania in your program, the jump to Bulgaria isn't that far, so that we could cover Eastern Europe as far as the Black Sea.
Our transport destinations Croatia, Serbia-Montenegro, Bosnia-Herzegowina, Macedonia and Albany go largely via our hubs in Salzburg, while we drive straight to Slovenia.
But Europe wouldn´t be complete without the Baltic region – Lithuania, Latvia and Estonia. Via our hub in Vilnius, we cover these countries as well as Belarus and the huge territory of Russia.
We work in Denmark, Norway, Sweden, Finland and France via our partner transports. Our current addition to our European route is now Spain (via Barcelona).
EUROPA Transporte – that´s who we are – STERATRANS!